Spoare153 - The Book | Crowdfunding campaign
WHO AM I
Hello everybody. I am RIOT1394, I'm a graffiti artist and illustrator born in Austria, living and working in Berlin since 11 years. Some of u heard of me, saw some pictures or even collected one of my Books. After RIOT1394-LINES and RIOT1394-WORLD, we brought out my RIOTS COMIX last year. So the Time flies by and my two first books are already sold out and the COMIX doin real good, so we decided to do a new one.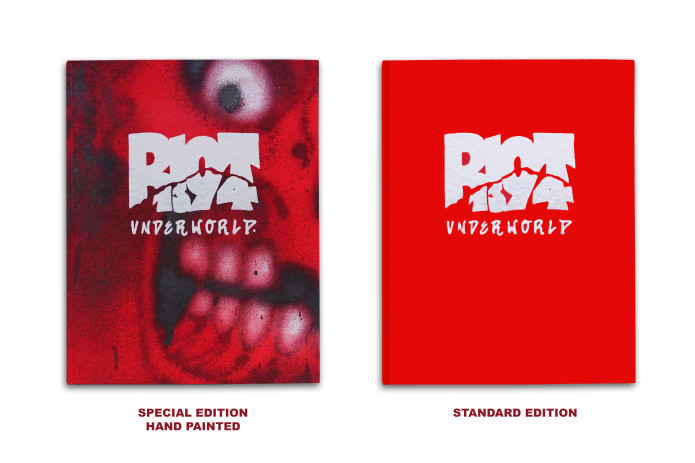 https://shop.frameless-studio.de/products/spoare-153-the-book?variant=39436131205255
ABOUT THE BOOK
RIOT1394-UNDERWORLD is the title and it's gonna be a continuation of the RIOT1394-WORLD book, published in 2017. I was very productive the past 3-4 years, especially this crazy last year. The book will be packed with sketches in black/white, colorfull ones, canvases with different materials and of course lots and lots of walls in different countries and Berlin, some of them are unseen. Its gonna be 220 Pages (40 pages more than RIOT1394-WORLD), selected with my favourite pictures of the last 3-4 years. We are going to print 800 books. For 100 (SPECIAL BOOK EDITION) of them I handpainted the cover with spraycan to make every book unique. That was a lot of work, but I wanted that you have the possibility to choose between the standard book and a super original one.
I paint a lot of different styles and in this new book i want to show u all. Every book gets numbered, signed and wrapped in a special RIOT1394-UNDERWORLD wrapping paper, you will get a stickerpack and as a grand special everybody gets a new 12 pages El PUÑO COMIX as a gift. Whoop Whoop so lots of Kool stuff coming.
It's always a lot of work to self-publish books and without my partner and friend SKENAR73 it wouldnˋt be possible. So we would be so grateful, if you help us and support my new book RIOT1394-UNDERWORLD. We put a lot of love and thought inside and if u like my art u will love the new Book. If u already have one or all of my previous books, this ones gonna be a must have in ur library. 
FREE GIFTS FOR YOU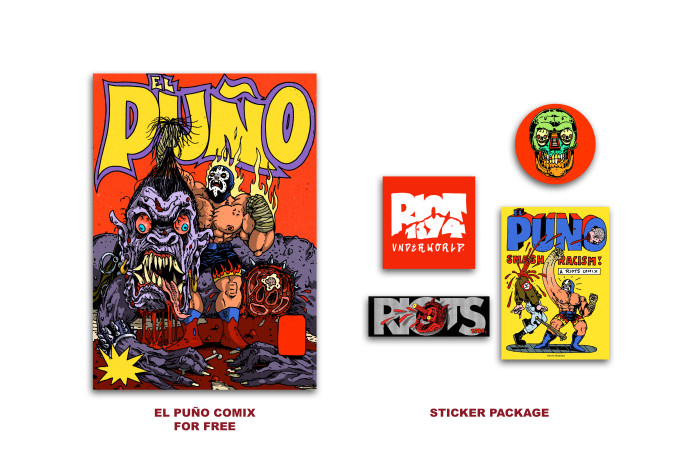 Every supporter will get a super fresh EL PUÑO COMIX with 12 pages and a sticker package for free.
ADD ON's
After you have chosen your PERK, you will be directed to another side where you can choose different kool ADD ON's like 4 different prints, RIOTS COMIX Nr.1 and a patches pack. So pimp your order and get more limited stuff. ;)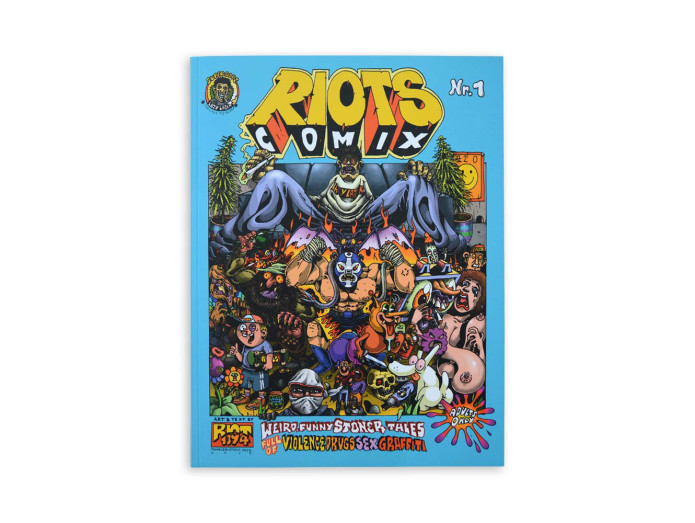 RIOTS COMIX NR.1 - softcover - 21x28cm - 96 pages - signed by RIOT1394